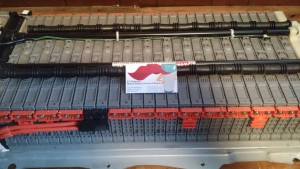 As of 1/1/2016 all purchased Toyota OEM replacement Prius hybrid batteries (non-fleet) come with a 3 year, 36,000 mile warranty.
This is an increase from the 12 month, 12,000 mile warranty previously being offered on replacement Prius hybrid batteries.
While I currently do not have any written documentation, I independently confirmed this information through several Toyota sources, including calls to multiple dealers, Toyota Corporate, and Toyota Warranty Department.
The Prius hybrid battery warranty increase information originally was identified in an email that went out to dealers in late December 2015. Admittedly, some dealers may have missed the email or inadvertently been left out of the mailing, so don't be surprised if you find a dealer that is initially unaware of this update.
The hybrid battery warranty increase applies to more than just the Prius. All Toyota hybrid batteries are included: Prius hybrid battery, Camry hybrid battery, Avalon hybrid battery, etc.
The first hint I had about the increase in the Prius hybrid battery warranty was because a user on Priusschat mentioned it in a post. Hat tip to Mark and his eagle eyed parts department folks.
EV Powers has installed plenty of replacement Prius hybrid batteries, and none of them have ever had any issues.  The increase in the Prius hybrid battery warranty will ease the minds of many Prius owners.
If you have any hybrid battery or hybrid car questions or needs, feel free to call EV Powers at 608-729-4082! I'm always happy to help.